"TI is too busy checking hymens instead of checking on his son" Twitter users react as TI's son is filmed fighting in the school's bathroom (video)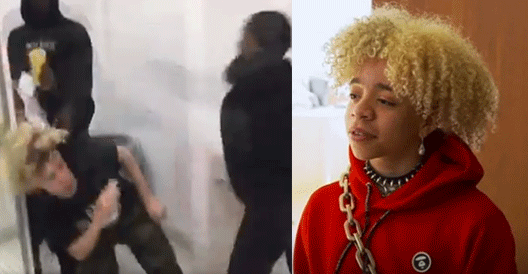 A video of TI's son fighting in the boy's bathroom at his private school has gone viral.
In the video, King Harris, 15, is seen fighting with a bigger, darker boy while other boys watched.
After the video was shared online, Twitter users accused the rapper of being too busy policing his daughter's vagina that he failed to pay attention to his son's behaviour.
King Harris
However, other users defended King and said he was defending himself from a bully.
Watch a video of the fight below.