Trouble in paradise? Newly engaged Princess Shyngle deletes all IG posts and reveals she taking a break because she's "broken and in serious pain"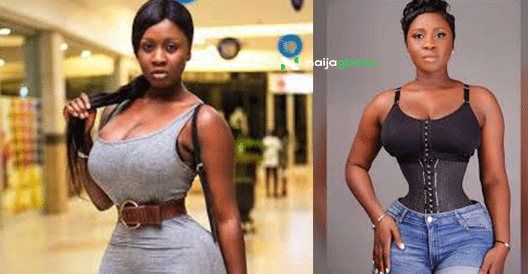 Barely one month after getting engaged, Gambian curvy actress Princess Shyngle has revealed she's taking a break from Instagram because she's "broken and in serious pain" and "need time to heal right now".
The actress announced her negagement two weeks ago and only days ago, she filmed herself shopping with her fiancé behind the camera. She revealed he was the one sponsoring the shopping spree.
But on Wednesday morning, October 2, the actress deleted every single post she ever put up on Instagram and put up one post to reveal shes taking a break to heal.
"I'm going through some real life issues right now," she told her fans and asked them to pray for her.
Read her full post below.