Trump's niece alleges in new book that he contributed to his brother's death and says his sister disapproves of him as president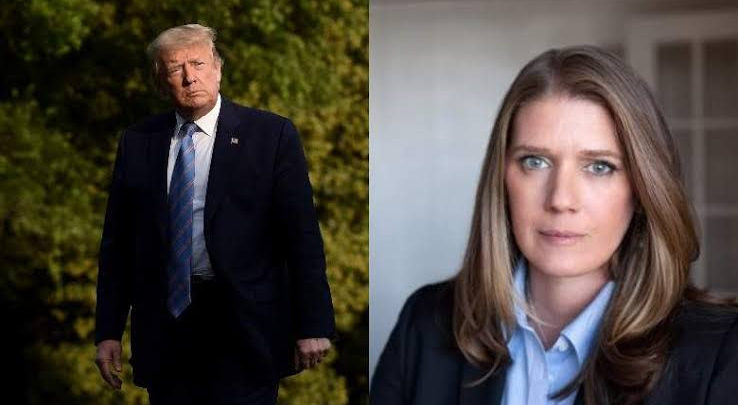 Mary Trump, 55, daughter of Donald Trump's late brother Fred Trump Jr, has reportedly written a 'harrowing and salacious' book about the US president in which she details how and why she leaked family tax information to the New York Times, and how Trump allegedly contributed to her father's death.
Mary Trump who has a Ph.D. in clinical psychology, is the oldest of all the grandchildren of Fred Trump Sr, Donald's father.
Fred Trump Jr, (pictured above) died in 1981 from alcoholism and the family broke apart. This will be the first time that a Trump family member will publish an expose.
Trump's niece' new book titled, "Too Much And Never Enough, lifting the lid on the president's family, will be released before the US presidential election 2020.
According to Mary, the book will be published in August, months before the election, and is 'salacious' as it reveals details about family feuds and uncomfortable allegations about her father.
According to reports by The Daily Beast, the book lays bare how Trump's sister, Maryanne Trump Barry, an 83-year-old retired federal judge, disapproves of Trump's presidency.
The report added that Maryanne expressed 'damning thoughts about her brother,' during a conversation with Mary.
The book also alleges that Trump and his father, Fred Trump Sr, contributed to the death of Trump's alcoholic elder brother Fred Trump Jr by failing to help him. It should be remembered that Trump has previously spoken of his regret at the death of Fred Trump Jr, his elder brother who died aged 42, in 1981.
The beef between Trump and his niece dates back 20 years, to a fight over Fred Trump Sr.'s (Trump's father) will, and the actions Trump reportedly took to cut off financial and medical support for her brother's ill child.
Trump's three surviving siblings – Maryanne; Robert, now 72; and Elizabeth, now 74 – all agreed with Trump in an argument over Fred Sr's will as his brother Fred Jr was an alcoholic and couldn't manage the family business.
Mary and her brother Fred III were then at loggerheads with their aunts and uncles and argued that the will was 'procured by fraud and undue influence', and that they should have had a larger share of the inheritance than what was given to them.
Mary and Fred III then had issues with Trump and his sisters over care for Fred III's son William, who was born with cerebral palsy.
In October 2018, The New York Times's published details about Trump's financial affairs after getting information from his niece Mary.
The New York Times's October 2018 investigation into Trump's financial affairs – for which Mary reveals herself to be the source – punctured the carefully-curated image of Trump as a self-made tycoon.
The paper found that Trump had received at least $413 million in today's dollars from his father's real estate empire.
The Times also alleged that Trump was involved in 'fraudulent' tax schemes, allegations which the president's lawyer strongly denied.