Twitter user cries out for help after man stabs her mum on the head and neck (g photos)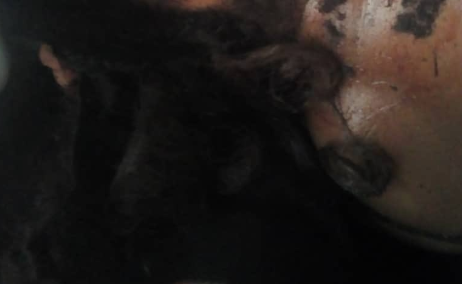 A Twitter user has cried out for help after a man stabbed her mum, leaving her with serious injuries on the neck and head.
Posting graphic photos of her injured mum, she insinuated that the police might be attempting to seep the case under the carpet.
"Please,who knows how I can reach @segalink. It's urgent, someone attempted to murder my mom;he butchered her on the head & stabbed her on the neck.He's been arrested but the case is seems like one that might be manipulated as the perpetrator has a family member in the police force" she wrote
She however did not state what ranspired between her mum and her attacker.
See the photos she shared below