Twitter users marry 4 years after the lady joked about paying the man's groom price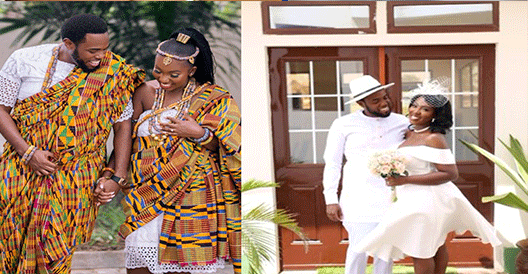 A female Twitter user has shared photos from her wedding, 4 years after she commented on her man's photo on Twitter.
@Rammie_X commented on photos of her husband which was shared by a friend, asking if he was ready for marriage,
"Who is this nice young man? Is he redy for marriage? How much is for groom price? she wrote.