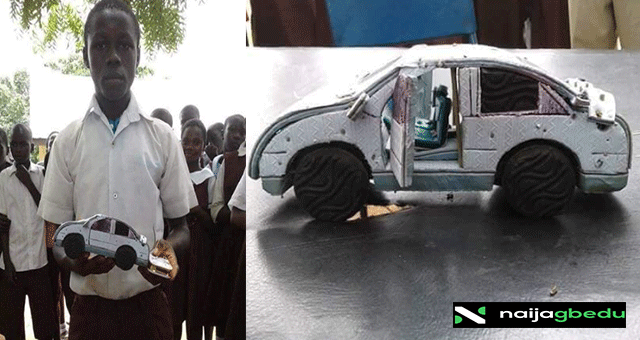 A Twitter user shared photos of a car made with bathroom slippers and powered by a power bank and tried to make the student who created the car go viral. But Twitter users were not having it.
Sharing photos of the toy car, the Twitter user wrote: "SS1 student of Anglican Grammar school Ogbomoso who made a moving car with bathroom slippers and broom sticks. The car has light all over its body and also develop a power bank to power the car… The only thing you can do for this little boy is to RT."
Rather than make the creation go viral, Twitter users were disappointed and pointed out that Nigerians promote mediocrity by praising people for doing the basic, whereas children from other countries are way more advanced technologically and are creating better things.
Below are reactions from Twitter users.