Two gorillas pose for selfies with anti-poaching officers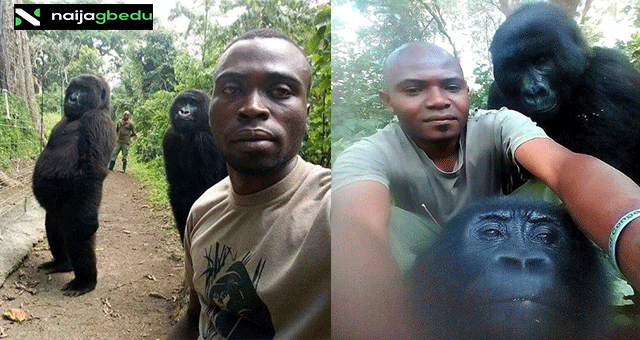 do and their selfies are already going viral.
Two gorillas who live in Virunga National Park – a UNESCO world heritage site in the Democratic Republic of Congo were seen posing with anti-poaching officers for a number of photos.
In one particularly hilarious photo, the gorillas, named Ndakasi and Matabishi, stood upright and looked straight into the camera. In another, they were seen cuddling up to one of the rangers named Patrick Sadiki.
The pictures have garnered thousands of likes and shares on Facebook.