Two police officers caught kissing in patrol car for '20 minutes' (video)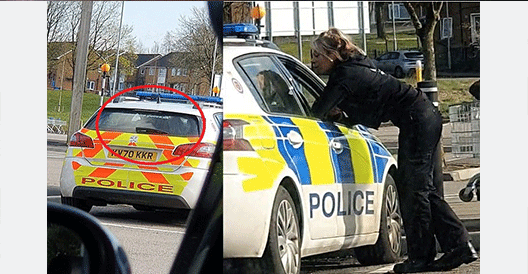 Two UK police officers were recently caught kissing in a patrol car at a Tesco supermarket in Lancashire.
One witness said they saw the officers kissing for 20 minutes in the carpark in Blackburn, Lancashire. The witness also said the female officer later got out of the car and walked round to the driver's side to continue the mouth action through the window.    
Click link below to watch video
https://www.instagram.com/p/CN5NJPooRJh/