Update: Drunk South African policeman who stole police car has been dismissed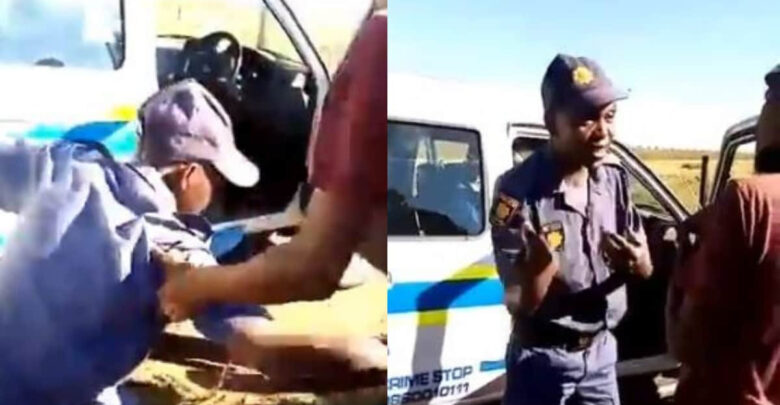 Tsekiso Jonas Tshabalala, the drunk South African policeman who was arrested few months ago on charges of drinking and driving, and using a state car without authorisation has been dismissed from the police force.
The 39-year-old South African Police Service (SAPS) constable, who was found guilty in an internal disciplinary process, still faces charges of driving under the influence and using a car without permission.
The Provincial Commissioner of North West, Lieutenant General Sello Kwena confirmed the dismissal and also revealed that Tshabalala was officially dismissed on 26 January 2021 after an internal disciplinary process found him guilty of being fully uniformed and intoxicated.