Photo-Woman uploads innocent photo but something on the floor catches the attention of the public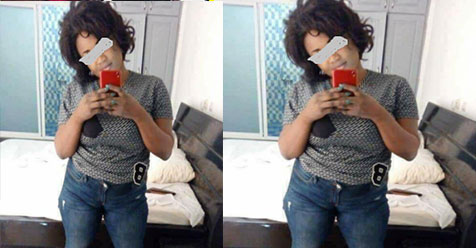 Before you upload any photo online make sure you look at it to be sure there's nothing that will implicate you.
The lady in this photo must have learned that the hard way. She shared a selfie to social media but there's a used condom on the floor in between her legs and eagle-eyed social media users spotted it.
See the photo below.