Vanessa Bryant makes her Instagram account public, changes profile picture to photo of Kobe and Gianna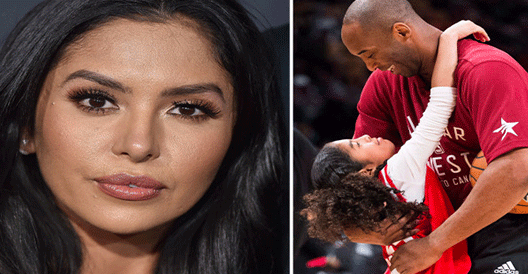 Kobe Bryant's grieving wife, Vanessa Bryant, is mourning the death of the NBA legend and their 13-year-old daughter, Gianna.

On Wednesday, Vanessa quietly returned to Instagram to make her page public before changing her profile picture to a heartbreaking photo of Kobe and Gianna.
The picture, which was taken at the 2016 NBA All-Star Game in Toronto, shows Gianna ,an aspiring WNBA player embracing her father as he stares down at her.

The NBA legend and his daughter Gianna were among the nine victims who died on Sunday morning after a tragic helicopter crash in Calabasas, California.

Vanessa, who would have celebrated 19-years of marriage with Kobe in April had her Instagram private before Kobe and Gianna's deaths, but she has now made it public with her comment section turned off.