Video of White South African woman verbally attacking Black police officers and hurling racist abuse at them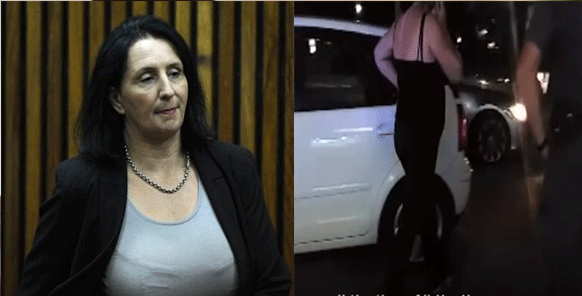 A South African woman was yesterday sentenced to three years in prison with one year suspended for being racist (read here) and the video of the incident that led to her conviction has emerged.
Vicki Momberg called Blacks "useless", used the derogatory "K" word on the Black police officers who came to assist her, then threatened to kill Black people.
The South African woman, who is White, said she only wanted to have dealings with White or Indian people and didn't want the Black officers around her in the offensive video which has shocked people after it was shared online.
Watch the video below.