Video shows man walking calmly to an ambulance with a knife stuck in his skull after 'being attacked during a brawl'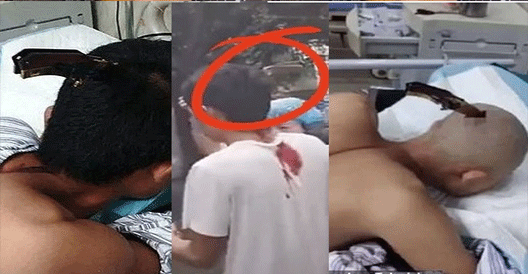 A Chinese man was rushed to the hospital after he was stabbed on his head with a folding knife during a brawl.
Viral video shows the unidentified man covered in blood and calmly walking to an ambulance while the knife is stuck in the back of his skull in south-western Chinese city Chongqing. A medical worker can also be seen holding a drip bag as she walked closely with the patient.
The shocking incident allegedly occurred on Saturday in Chongqing's Fuling district.