Viral video of a cleric without mask or gloves instructing Coronavirus patients in Iran to 'smell' a liquid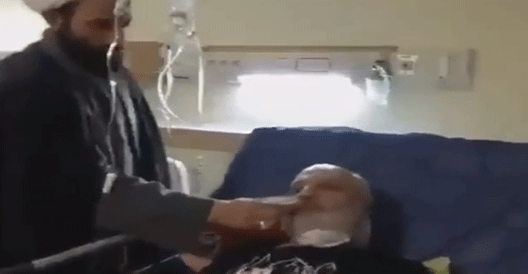 A cleric has been filmed instructing Coronavirus patients at a hospital in Iran to smell a liquid claiming it will help them while he was seen wearing no mask or gloves.
In the viral video, the cleric claimed the liquid is from 'the prophet.'
Professor, Steve Hanke, an American economist, who shared the video on Twitter wrote: 'In #Iran, a cleric walks into a hospital with no protective gear and tells #Coronavirus patients to smell a liquid, claiming it will help them. Ignorance & gov't censorship has exacerbated the spread of #COVID?19 in Iran.'
Watch the video below.