Watch'disturbing' video of Justin Bieber twitching and shaking while embracing a fan in Michigan sparks concern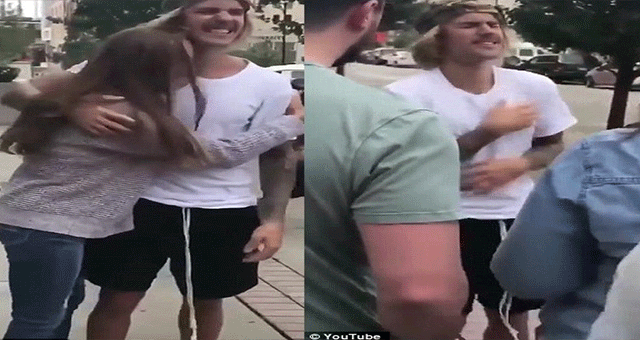 Fans of Justin Bieber are concerned about his well-being after he was seen in a 'disturbing' video twitching and shaking while awkwardly embracing a fan on the streets of Grand Rapids, Michigan.  
The 18-second clip was filmed in Michigan on September 8, when Justin Bieber attended the family event CityFest in West Michigan.
Back in August, Justin Bieber broke down in tears and was comforted by his fiancee during an emotional outing in New York.
The couple who secured their marriage license at a New York courthouse on September 13, are currently vacationing in London together.
Watch the video below.