We rape female victims who have no money – Robbery suspects apprehended in Niger state say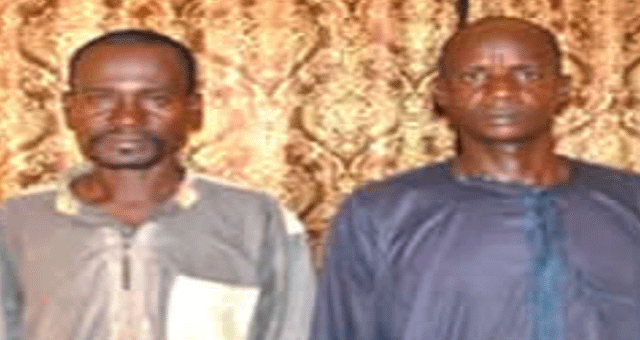 The Niger state police command have arrested two suspected armed robbers,  Umar Audu (50) and Umar Mohammed (40), for allegedly sexually assaulting a 34-year-old woman in Gadan Eregi, Fulani Camp along the Bida Road, Niger State.
According to reports, the suspects had accosted the woman and demanded N400, 000 from her. When she could not produce any money for them, they dragged her to the bush and raped her.
When interrogated, the one of the suspects, Audu, said they always rape their female victims who refuse to give them money.
"If we stormed any house and the occupants refused to give us a substantial amount of money, we would have sex with any female we found in that house as compensation. We don't care how young or old; once our victim did not give us reasonable money, we are bound to perform the act. If our victim is headstrong or refuses to part with money, we have no option than to have sex with his wife or daughter." he said
Confirming their arrest, the spokesperson of the state police command, Muhammad Abubakar, said the suspects would be charged to court soon.