WOMAN GETS SCAMMED OUT OF $150 AFTER SHE GIVES CREDIT CARD TO MAN PRETENDING TO BE HOTEL MANAGER.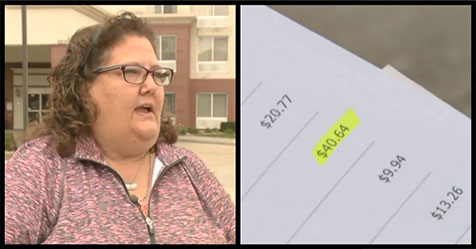 Scammers who are trying to steal people's hard-earned money are thinking of clever ways to trick innocent women and men all the time.
Between card skimmers at gas stations and fake phone calls, it seems like they'll stop at nothing to steal money from others.
Lori Miller had enjoyed a concert one night, when she woke up in her hotel room. The phone in her room had rang and the person on the other end said they worked at the hotel.
"They said that they were the manager of the hotel and asked me if I had a nice stay and that they ran my card for essentials but the card wasn't working right. There was a number missing," Lori said. "So, I gave him my number".
The next thing she knew, Lori's credit card number was being used all over the country, racking up $150 in charges. What scared Lori the most was that the scammers knew her name, the hotel she was staying at, and the room she was in.
"All we do is encourage people to stay vigilant with their credit information and to catch it. The sooner you catch it the better off you'll be at getting your money back," said Sgt. Chad Underwood with the Urbandale Police Department.
Lori was able to get her money back after her account was frozen. Police are currently investigating the incident for her.