Woman gives birth to conjoined twins with two hearts and one liver in Delta State(Photo)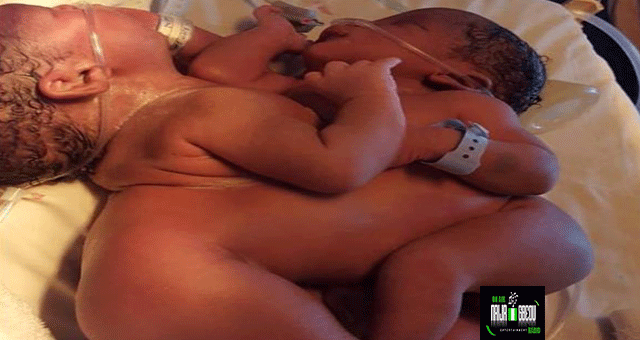 According to a report from the Delta State Teaching hospital in Ogara, a woman gave birth to conjoined set of twin baby boys on Wednesday 2nd of May 2018.
According to reports, the boys arrived at about 10:00am on the said day through Caesarean Section. Scans done so far revealed that the babies have two kidneys, two hearts but one liver.