"Woman pass woman" – Singer, BNXN reveals his ex-girlfriend gifted him an iPhone 14 worth N1.9m (video)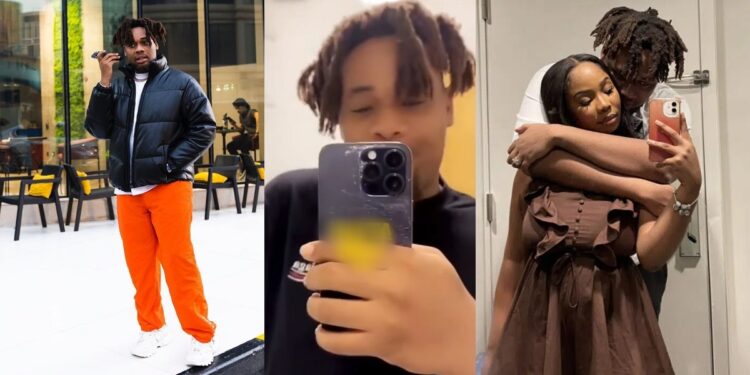 Popular Nigerian singer, BNXN formerly known as Buju, has disclosed that his ex-girlfriend, Peggy, bought him an iPhone 14 worth N1.9 million.
The 'Outside' crooner made this revelation in a video shared on Snapchat, while complaining that the back glass of the phone shattered after it fell down that morning.
Speaking on how he acquired the iPhone 14 released in September 2022, Buju said it was a gift from his ex-girlfriend, Peggy.
He claimed Peggy got him the phone to mark her territory after another friend of his bought him an iPhone 14 shortly after it was launched.
According to him, out of jealously, Peggy bought him the same phone with a larger space than the one he received from his friend – 1 Terabyte.
BNXN went on to brag about the financial capacity of his ex-girlfriend, and stated that "woman pass woman".
A follower had asked, "Bro how tf did Peggy get you a phone of 1.9m, normally na boxers and singlet naw".
In response, BNXN said, "Woman pass woman normally".