#World Cup 2018: Messi Misses Penalty And Makes Argentina To Draw Against Iceland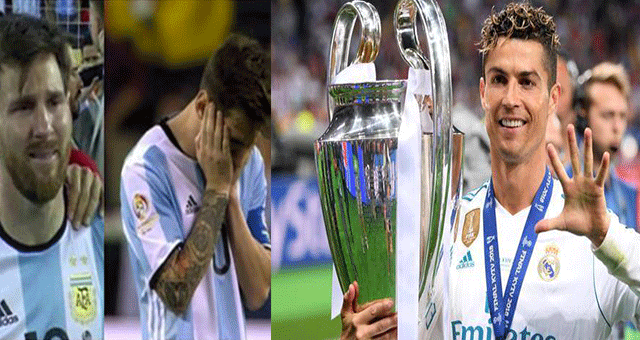 Argentina and Iceland had a tough match that ended with a total of 2 goals.
Sergio Aguero scored for Argentina in the 19th minute, while Alfreo Finnbogason scored for Iceland in the 23rd minute.
Argentina had 26 shots, 7 on Targets, 78% possession, 10 fouls and 10 corners.
While Iceland has 8 shots, 2 on target, 22% possession, 15 fouls and 2 corners.
Confirmed Argentina XI: Willy Caballero; Nicolas Tagliafico, Nicolas Otamendi, Marcos Rojo, Eduardo Salvio; Javier Mascherano, Lucas Biglia; Maximiliano Meza, Lionel Messi, Angel Di Maria; Sergio Aguero
President Buhari says that many of the Nigerians that have left the country for greener pastures in other countries are now trying to return home.
President Buhari  said this while speaking with guests who came to celebrate the end of Ramadan with him at the state house in Abuja. He said every Nigerian should preach the message of peace and that we as a people must work together to ensure we salvage our country.
"Please, in your constituencies emphasize what I said about 30 years ago; we don't have another country except Nigeria. We may as well remain here and salvage it together; there is nothing else we can do. Even those that had gone out are now trying to come back because they are not wanted out there. I wish all the resources they had been deployed here. It would have been much better. So thank you very much and please try to persuade your constituencies to work much harder away from individualism and sectionalism" President Buhari said