You've been with me for 10 years, I won't leave – Woman tells husband after he sent her packing (video)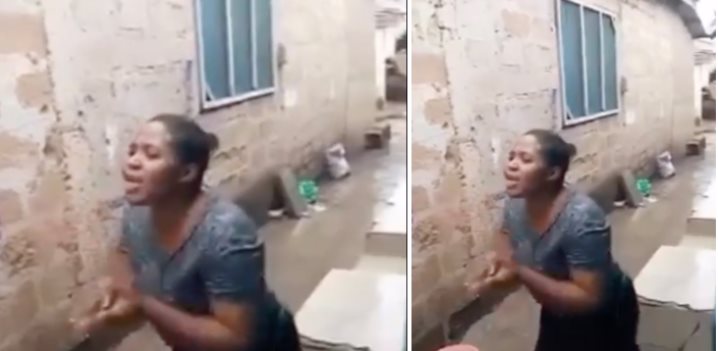 A Ghanaian woman identified simply as Jennifer has been spotted in a viral video insisting on not leaving her husband's house after being sent packing.
Narrating her ordeal to a neighbor, Jennifer stated that she has no place to go because she feels used by her husband.
She also alleged that her husband who has been sleeping with her for 10 years, has been cheating on her with one slim lady and her attempt to stop him triggered him into throwing her belongings out.
Jennifer was heard saying in the video;
"He has been sleeping with me for ten (10) good years; he sleeps with me in the morning, afternoon and evening. And now he is telling me to go back to my mother, I won't leave. Take my belongings back to our room".

Click link to watch video bellow
https://www.instagram.com/p/CUP72CBokSn/